...to the website for the parish community of Waltham St Lawrence, including Shurlock Row and West End.
Need to know where we are? Find Us
This site contains News, What's On, Church, Parish Council, a Photo Gallery and other local information which we hope you find useful.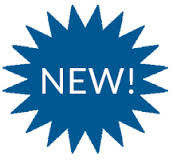 The photo Gallery depends on you - please do contribute your photos, or any other material for publication.
Do you run a local activity or group?  You can edit pages of your own on this site and/or link to your existing website. Just ask.
Any questions or suggestions, please email the webmaster - This email address is being protected from spambots. You need JavaScript enabled to view it.
(header photos courtesy of Stuart Scott)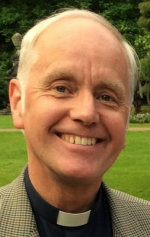 My Dear Friends
Four items of church news this month.
Elsewhere in this Lych Gate you'll find an advertisement for our Lent Brunch on 10 March at 11.15 am. As you will see, the idea, as well as having a sociable time together, is to raise money for a local charity, the Windsor Homeless Group. If in the self-denying spirit of Lent you come prepared for a simple meal but contribute as though it were a rather splendid one, we should have a useful surplus to pass on. Hope to see you there!
Read on for: Church support for charities , Electoral roll update, Celebration of Gifts and Talents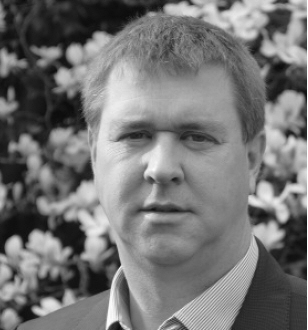 Parish Council elections - An opportunity to contribute to our community
With regular references made in the Lych Gate over the last few months, it has hopefully not escaped your attention that a new Parish Council will be formed in May 2019.  There are many organisations that contribute to the upkeep and development of this Parish – for example, the church, the village charities, the school, committees for the village fete and the village show to name but a very few. The Parish Council is one of those organisations.
So what is the Parish Council and what does it do?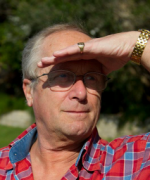 Whatever skullduggery might furtively be happening in the tea rooms, bars, meeting rooms and offices within The Palace of Westminster and Portcullis House, we country folk are to have our very own election this year. The Parish Council election will be held in May to continue the valuable good work done by sensible people for the benefit of our lovely parish and community. This edition contains information and guidance that will be of interest to any qualifying resident who might wish to stand for office and join the noble efforts on our behalf.
For the Wokingham Half Marathon -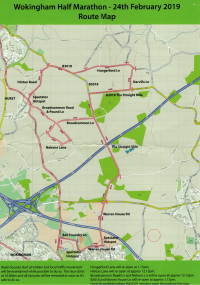 Please click here to see a map of the details
Parish Church of Waltham St Lawrence
Director of Music (or Organist, or Organ Scholar)
Following the departure of Chris Bond to pastures new in Worplesdon, there is a vacancy for a church musician.
For further information please contact:
Revd Charles Mason (Priest in Charge) – Tel: 0118 934 1054 – Email: This email address is being protected from spambots. You need JavaScript enabled to view it. 
Our friendly and active village church community has a strong musical & choral tradition with enthusiastic support from the congregation and clergy...
December PC news is the Update on Shurlock Rd Nature
Reserve and Play Area shown in the adjoining news
section.