...to the website for the parish community of Waltham St Lawrence, including Shurlock Row and West End.
Need to know where we are? Find Us
This site contains News, What's On, Church, Parish Council, a Photo Gallery and other local information which we hope you find useful.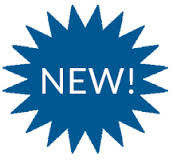 The photo Gallery depends on you - please do contribute your photos, or any other material for publication.
Do you run a local activity or group?  You can edit pages of your own on this site and/or link to your existing website. Just ask.
Any questions or suggestions, please email the webmaster - This email address is being protected from spambots. You need JavaScript enabled to view it.
(header photos courtesy of Stuart Scott)
The Lantern – A Short Story
In English, we watched a short film called The Lantern which did not have any speech. It was about the friendship between a young boy and an angel. The boy, who starts the story idly fishing on an old stone bridge, has to rescue his "angel" who gets lost in a cornfield. We used the visual images to re-write the story, thinking about the language features and incorporating complex punctuation including semi colons, colons and dashes. When writing our story, we asked peers for advice and guidance. After multiple drafts, we typed up our final piece. We hope you enjoy them.
By Lois Bulla and Matilda Croucher
Read more for stories by George Grech, Sarah Creffield, Amelie McIntosh and J. R. Dunning